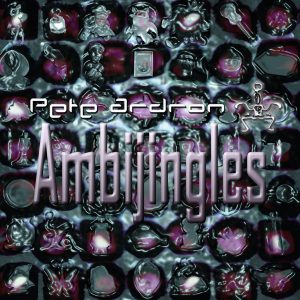 Pink Hampster Recordings PHDD13
2015
Ambijingles = ambient jingles – music to chill out to when you're in a hurry!
This project started simply as an exercise in brevity and in demanding that inspiration come instantly rather than be waited for, but ended up as something I am very happy to think of as my 11th solo album, albeit a short one, and despite the fact that my 10th album – 'Unexpected Pleasures', which took 10 years from start to finish, not the single week that this took, is yet to come out
This is a complete contrast to the extended journeys I am used to producing – 50 tracks, each barely a half a minute long (hence the jingles tag), not extracts but miniatures – a collection of captured moments – snapshots of moods and mysteries, scenery and states of mind, atmospheres and flavours
The journey the album takes is the same unplanned one that I took, ie. they are in the order that they came out, so feel free to 'shuffle'!
Only available as whole album. If you can't open zip files get in touch and we'll send you the individual mp3s
Ambijingles – full album (50 tracks)