Kwali Kumara & Pete Ardron
Elemental Temple Part One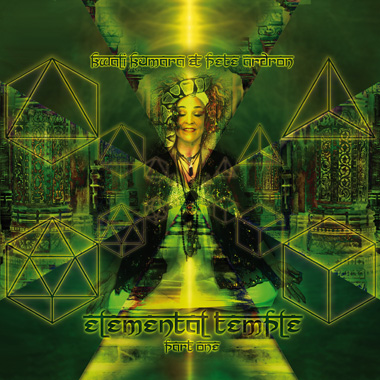 Kwali Kumara & Pete Ardron
Elemental Temple Part One
Double Album - CD or digital
Ensancha El Alma Records - EEACD09
Released Jan. 21st 2022
Kwali and Pete's first non-mantra album is a collection of four ambient (and not so ambient!) thirty-one minute journeys.
According to ancient yogic science specific lengths of meditation have unique effects on the psyche and anatomy. It is said that thirty-one minutes balances all the layers of the mind's projection.
Whilst this explains the length please do not think this is only music for meditation!
1. Air
2. Fire
3. Water
4. Earth
Buy as a download(s) here:
We will add more links as we get them!
There's a 5-page pdf booklet that will come with the album from some stores but not all.
If you don't get it you're very welcome to
download it free here
.