Kadialy Kouyate
Yarabi Kuma (Pete Ardron Remix)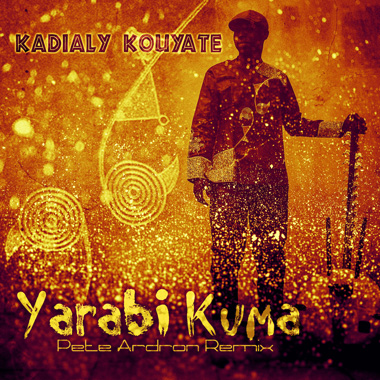 Kadialy Kouyate
Yarabi Kuma
(Pete Ardron Remix)
Digital Single
Pink Hampster Recordings - PHDD19
Released Nov 20 2020
Kadialy Kouyate is a Senegalese musician and singer songwriter inspired by the West African Griot repertoire.
Yarabi Kuma (Words of Love) is a love letter to family back home, dedicated to his mother and sisters
Pete has been working on projects for Kadialy for several years now, as mixing and mastering engineer. He fell in love with the the original version of Yarabi Kuma as soon as he heard it and asked to do this remix.
We will add more links as we get them!