Pete Ardron
Butterfly Tree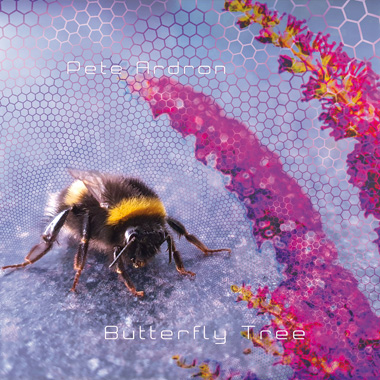 Pete Ardron
Butterfly Tree
CD and digital album
Ensancha El Alma Records - EEACD11
Released Aug. 5th 2022
Pete's first solo album since Unexpected Pleasures is another collection of mostly chilled, sometimes dancy tunes with his usual blend of world, (Indian, African, celtic and more), psychedelic and classical threads.
The kernel around which this album formed is the three-part Requiem for a Buddleia written for the Parachute set at Whirl-Y-Fayre 2022, his first solo gig in 26 years, and in memory of his mum, Jill, one of his dearest friends, Linda Ireneschild and his beloved buddleia tree, uprooted by Storm Ciara. All three parts feature Orchid-Star's Samanta Ray on vocals (solo and choral).
1. Peacock Dawn
2. Glyne Ridge
3. An Empty Chair
4. Upside Down Imposter Uncle
5. Republic of Cats
6. Red Fuschia Interlude
7. Long-Tailed Tits and Tiger Moths
8. Imba
9. Requiem for a Buddleia (part 1)
10. Requiem for a Buddleia (part 2)
11. Requiem for a Buddleia (part 3)
Buy on CD here:
NOTE: Due to a currently still unexplained delay CDs will not be ready by Aug. 5th. Anyone purchasing one from either Pink Hampster or Bandcamp will get a digital copy immediately with CDs sent as soon as we receive them
Buy as a download(s) here:
We will add more links as we get them!
There's a 4-page pdf booklet that will come with the album from some stores but not all.
If you don't get it you're very welcome to
download it free here
.