Glow & the Dept. of Luminosity
Lost Treasures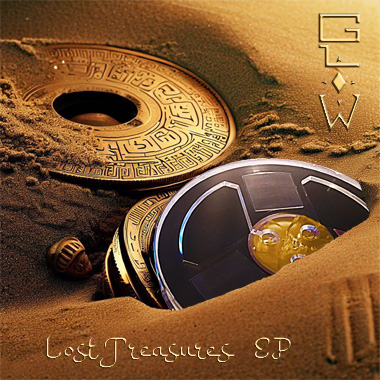 Glow & the Dept. of Luminosity
Lost Treasures EP
Digital EP
Pink Hampster Recordings - PHDD26
Released Jun. 30th 2023
These tracks were written and originally recorded between 1994 and 5, before we expanded the team to include the Department of Luminosity - so technically this should have gone out as just by Glow but we didn't want to confuse anyone!
These are all of the tracks we wrote and gigged that pre-date the first album. Other than Ai O Meu Amor, which was temporarily added as a bonus track to our first album Unavailable At All Good Record Shops, none of these tracks have been released before in any form.
The vocals, guitar and bass are all from the original (tape) recordings; the keyboard and drum parts had to be reprogrammed from scratch, initially keeping as close to the original as possible, including using some of the original hardware synths. After that there was a bit of tidying, a few sounds changed in places and even a few new parts, but the intention was always to stick closely to the original feel, sound and spirit of the tracks and that's what we've done - they've been finished rather than redone!
Buy as a download(s) here:
We will add more links if we get them!
There's a 5-page pdf booklet that will come with the album from some stores but not all.
If you don't get it you're very welcome to
download it free here
.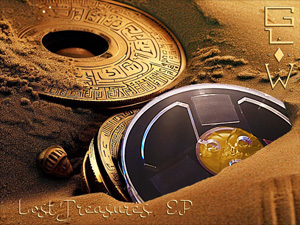 Glow started with a writing partnership between Pete Ardron and Maria João Branco in '93 and gigged between '95 and '00 with long-time partners Karl Walinets and Bagpuss, including WOMAD breaking their own rules to allow gigs in two consecutive years, '98 and '99. The Dept. of Luminosity was the expansion of the group into a larger live outfit as well as guests for recordings, which included along with Pete, Bagz and Karl three other members who later went on to play with Orchid-Star, including singer Myo