Glow & the Dept. of Luminosity
Unavailable at All Good Record Shops (2021 Resurrection)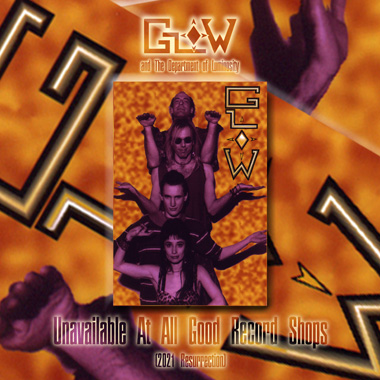 Glow & the Dept. of Luminosity
Unavailable at All Good Record Shops (2021 Resurrection)
Digital Album
Pink Hampster Recordings - PHDD21
Released Dec. 17th 2021
In 1996 a dying hard-drive stopped us from properly finishing our first album. When we put out what should have been our second, Almost Forgetting to Breathe, we started selling cassettes of the unfinished first at gigs, as 'Unavailable at all Good Record Shops', and even put a mastered version out on CDR when we released our third, Enfeiticada - both of which were very dubious decisions considering just how bad some of the mixes were.
The album has now been reconstructed using the original 8-track recordings, live backing tracks, tiny portions of the original mixes and a small amount of programming to replace missing parts.
The other two albums will be officially release on Dec. 29th '21 and Jan. 7th '22 respectively but you can buy all three now for the price of two from the Pink Hampster shop link below
We would also like to invite anyone who bought one of the original versions to send a picture of it to pete@pinkhampster.com and we will send you a link to a free download of the new version!
1. Ela &Eacute Mar (She Is The Sea)
2. Yeh!
3. Já Não Sei (I Don't Know)
4. Alien Dream
5. E Mais (And More)
6. Glide
7. Nearly Home)
Buy as a download(s) here:
We will add more links as we get them!
There's a 6-page pdf booklet that will come with the album from some stores but not all.
If you don't get it you're very welcome to
download it free here
. Read the whole story 25 year story of the album's completion!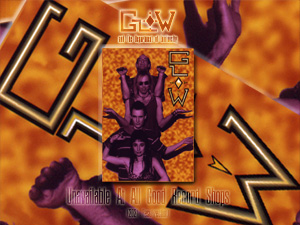 Glow started with a writing partnership between Pete Ardron and Maria João Branco in '93 and gigged between '95 and '00 with long-time partners Karl Walinets and Bagpuss, including WOMAD breaking their own rules to allow gigs in two consecutive years, '98 and '99. The Dept. of Luminosity was the expansion of the group into a larger live outfit as well as guests for recordings, which included along with Pete, Bagz and Karl three other members who later went on to play with Orchid-Star, including singer Myo
Ela É Mar appeared on 2 compilations and had a lot of radio play from renowned DJ Charlie Gillett.